Ship Repair NZ (HSR), a major steel-hulled ship repair, survey, and ship building company based in Whangarei since 2006 was purchased in March 2018 by Heron Construction Company. Heron added their initial to the existing company's name to reflect the change of ownership, while retaining all the existing personnel, and with it, the local knowledge.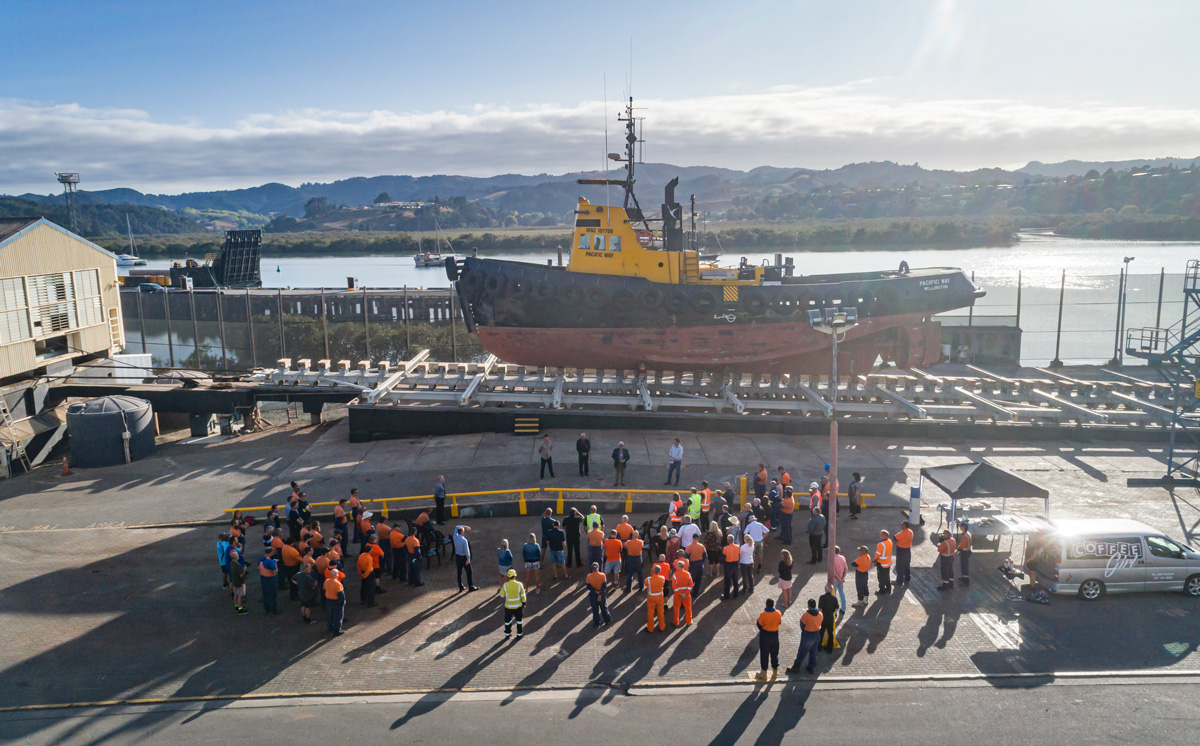 Recognising the value of being sited on one of New Zealand's four deep water ports, Heron Ship Repair invested heavily in their own infrastructure, and in Northland's maritime servicing capacity. The company replaced and modernised their sixty-year old steel slipway cradle, and constructed a new cradle designed by John Whittington of CJW Design with assistance from HSR Slip Master, Mark Guerin.
The former cradle was demolished for scrap and major components for the new one were built by HSR on site with assistance from local Whangarei businesses for machining and corrosion coating systems. The new cradle was let down for the inaugural first two vessels to take advantage of the advanced equipment on 11th February 2020. Both craft were tugs, the Pacific Way, and the Takahiwai.
The multi-million dollar upgrade to HSR facilities reflects its commitment to a thriving Northland. Since their purchase of the old Ship Repair NZ two years ago, they have invested also in more staff, and the business is growing in an expectant economic climate predicting continued growth. As a major component of the Whangarei marine hub, the timing of such major investment can't be over-estimated, particularly with the talk of rail capacity and a potential move of Ports of Auckland to Northland. Business is flourishing for Heron Ship Repair and the outlook is spectacular.